Casera from Valtellina
Casera, hence the name of this cheese, is the typical room, wine cellar or warehouse, where the cheese shapes are stored for aging.
Pubblicato Wednesday 19 December 2012 04:54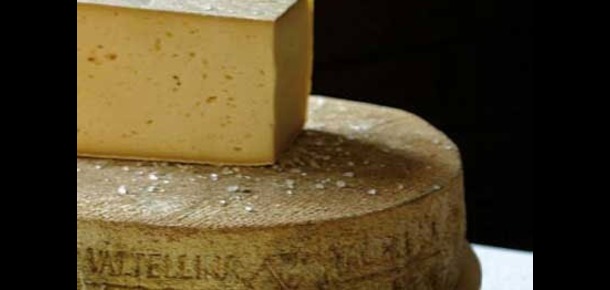 Casera Cheese from Valtellina
Casera cheese is produced from semi-skimmed cow's milk. It has a very delicate sweet taste with a hint of milk, and an extremely balanced taste. After 70 days of seasoning its texture is compact, then it becomes friable and slightly soluble. With a further aging the taste becomes more interesting, richer, with hints of dried fruit. In cooking it is essential for many traditional recipes from Valtellina, such as the Pizzoccheri. Tasty and mild in summer salads and other preparations, it is advisable to taste it alone, especially when seasoned, paired with a glass of Valtellina Superiore DOCG red wine.
Scrivi il tuo commento