Bitto Cheese from Valtellina
Produced only in the summer months, the Bitto cheese derives its name from the Celtic "Bitu", which means "eternal", as is Valtellina the valley in the province of Sondrio which is one of its areas of production.
Pubblicato Wednesday 19 December 2012 04:54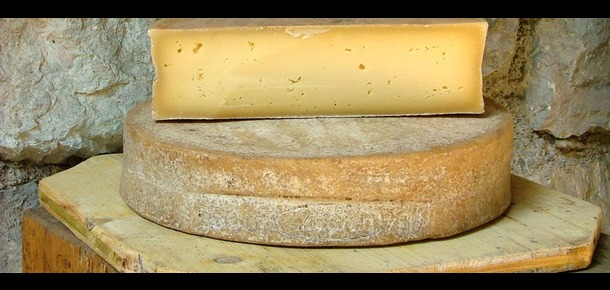 Bitto Cheese from Valtellina
Its seasoning can exceed 10 years. The shapes are cylindrical, with diameter of 30-50 cm and a height of 8-12 cm. The crust is thin and yellow in the younger shapes and it becomes darker and more consistent in the seasoned ones. The texture is tender, white to yellow with small holes. The flavor is sweet and very gentle. It can undergo a medium (1 to 6 months), or long (1 to 3 years) maturation.

Main tasting suggestions
In the early stages, our Bitto is a delicious and classic semi-soft cheese, which can be accompanied by elegant honey, walnuts and balsamic vinegar. After a year of seasoning, it becomes a product to go with the best food and most refined tables.
Scrivi il tuo commento